Germany 4-2 Portugal: Germany thrashed Portugal 4-2 in their Group F match at the Allianz Arena on Saturday and notched up their first win of Euro 2020.
Dias and Guerreiro scored own goals while Havertz and Gosens added to the tally for Germany. Ronaldo and Jota found the back of the net for Portugal.
FIRST HALF
Germany kicked off the half in a quick manner as they dictated the early exchanges.
They held their shape and kept Portugal deep in their half during the initial minutes.
The Germans found the back of the net in the 5th minute through Gosins, but the goal did not stand as Gnabry was offside in the build-up.
Portugal broke the deadlock via a magnificent counter attack goal as Cristiano Ronaldo made it 1-0.
A threatening counter attack began with the Juventus forward heading away.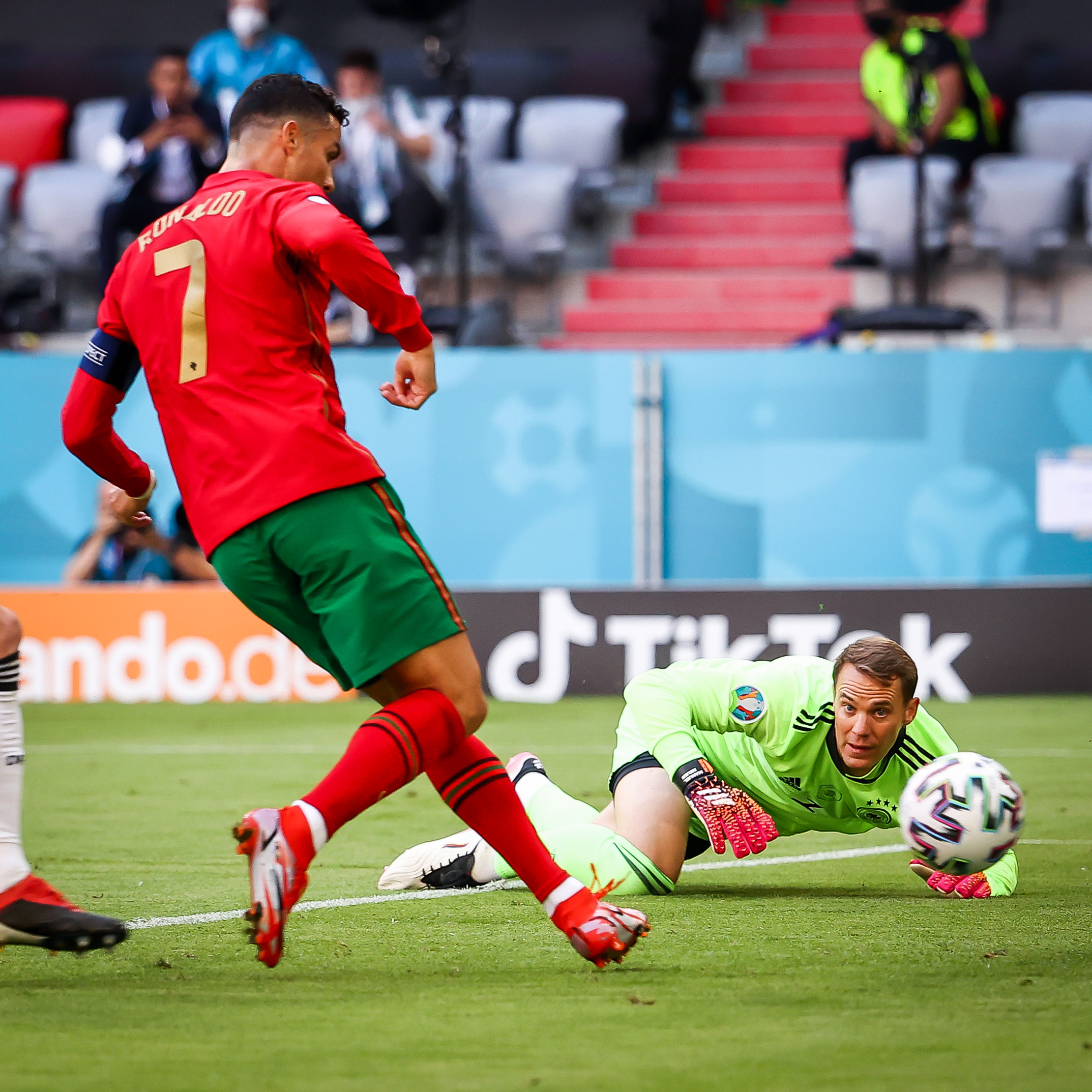 Silva found Jota with a brilliant ball, before he squared it for the Portuguese captain; who tapped home from close range.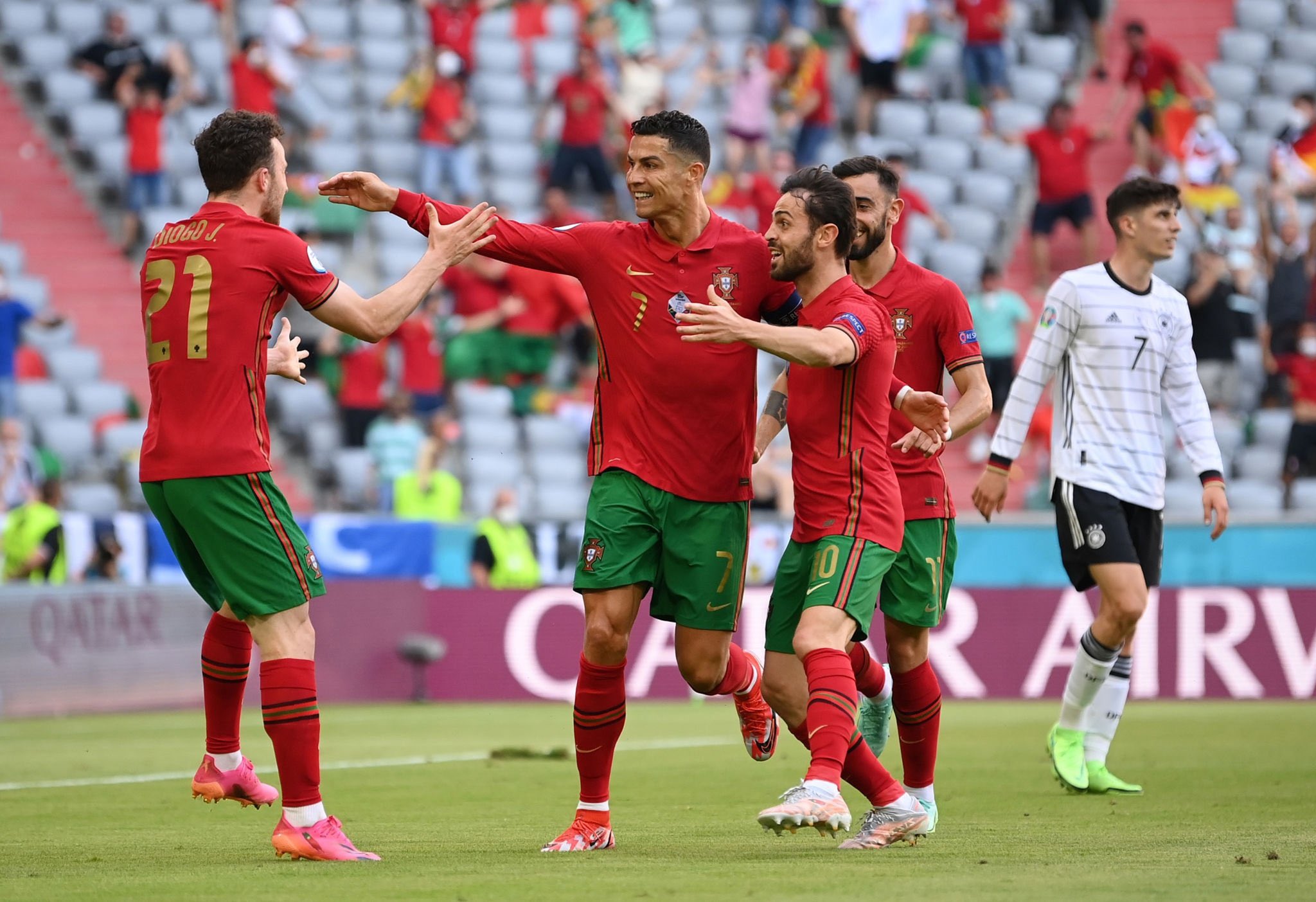 Germany did not back down and continued with the push as they aimed to get back on level terms and succeeded.
An own goal from Ruben Dias gave Germany hope as the Portuguese defender diverted Gosens' volley into his own net for 1-1.
It went from bad to worse for Portugal as they went 2-1 down in the 39th minute with Guerreiro scoring an own goal.
The Dortmund defender turned into his own net as he could not keep out Kimmich's cut-back ball for Gnabry.
Two horror moments for the Portugal defence gave the Germans the advantage.
Patricio made some important saves to keep it 2-1 as we reached half time.
SECOND HALF
Portugal looked to get back into the contest but soon saw their opponents dictate possession once again.
Die Mannschaft played a different breed of football from their previous match. They were quick with their passing and stretched the Portuguese defence.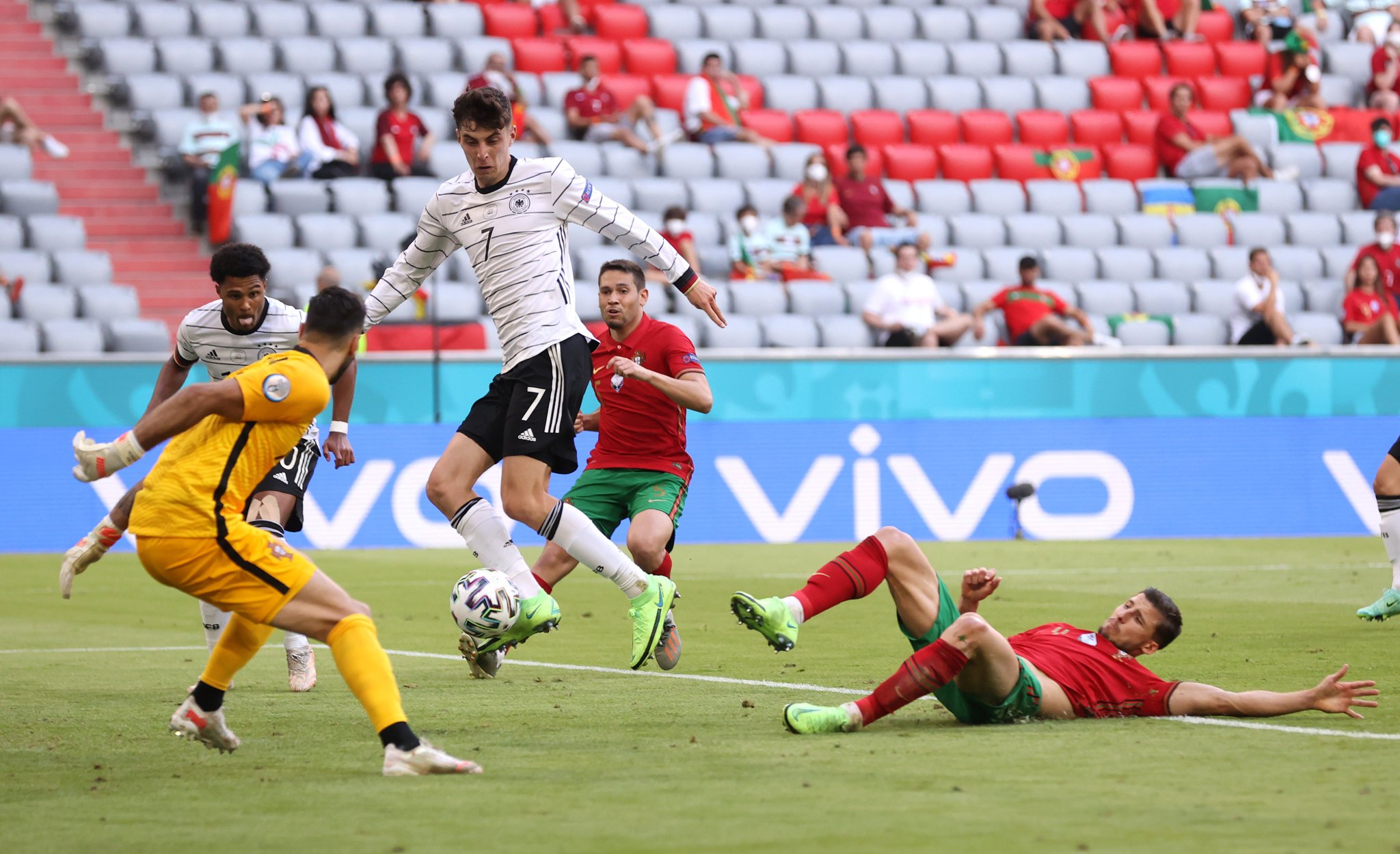 Kai Havertz made it 3-1 for Germany in the 51st minute as he tapped home from Gosens' low cross.
The German side utilized the wing-backs well and exposed the Portugal defence with threatening run and ample amount of space.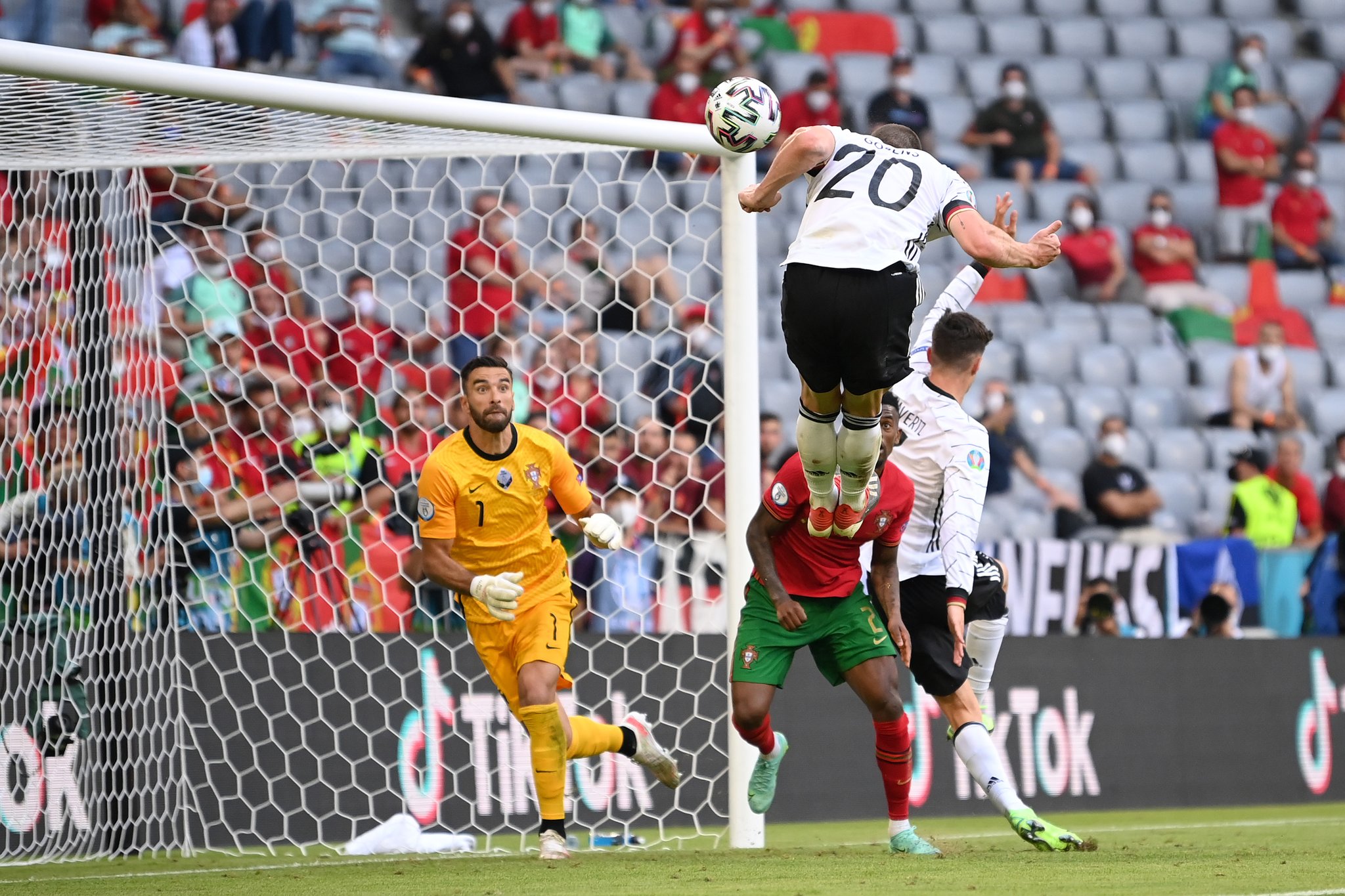 Gosens made it 4-1 in the 60th minute to finish off the game for Germany as he powered his header home from Kimmich's cross.
The Atalanta wing-back was not picked up at the back post as he headed home with ease.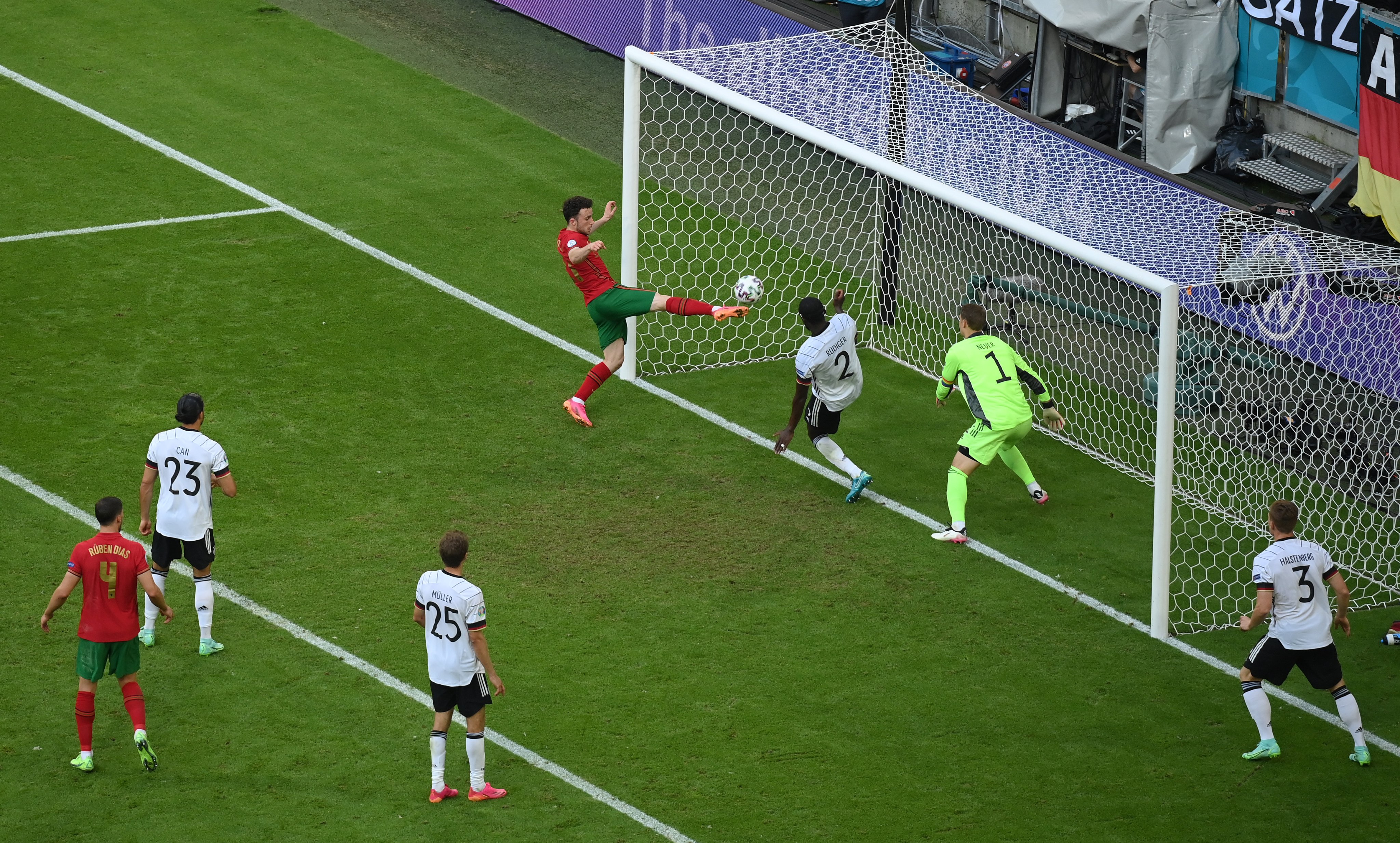 Jota pulled one back for Portugal to make it 4-2 after he prodded home from Ronaldo's hook back ball.
Portugal tried to make a comeback and came close as Sanches rattled the post from distance but it seems too far a mountain to climb.
We reached full time as Germany thrashed Portugal 4-2 and notched up their first win of the Euro 2020.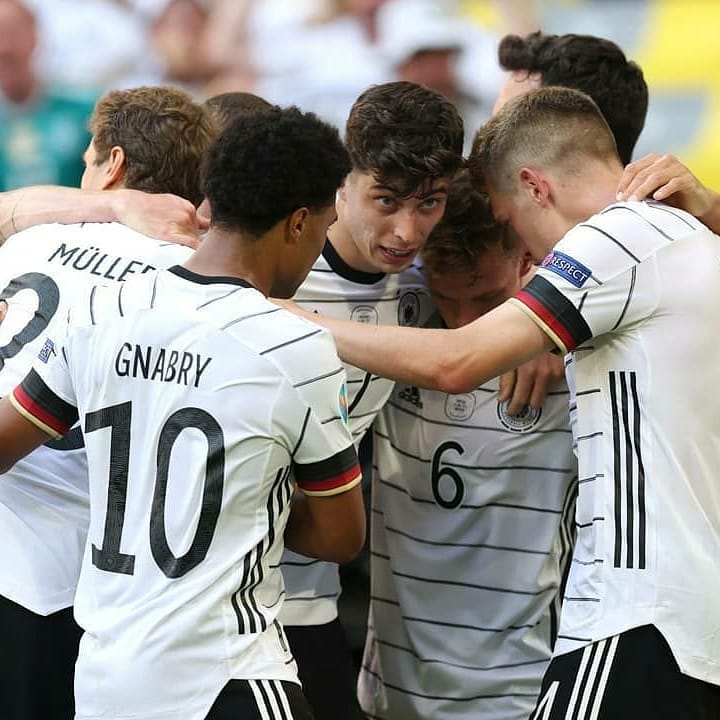 Germany totally outplayed and out-thought their opponents as Portugal were rattled and succumbed to this defeat.
Also read: Ronaldo scores brace as Portugal beat Hungary by 3-0 in the 'Group of Death'