Cristiano Ronaldo Man Utd: Cristiano Ronaldo made a stunning return to Manchester United in the summer and brought back the memories to one and all.
As Peter Drury right mentioned; a young boy of touch and tease now returns in his full maturity; CR7 reunited.
Cristiano Ronaldo joined Manchester United in 2003 as Sir Alex Ferguson's find and did not disappoint over his six-season stay.
During that time, CR7 played alongside some of the world's best players and created a lasting impression.
Today, we will let you know about the players who have played alongside Ronaldo and became football managers as well.
It is not a seamless transition for many players to become managers once their careers are done.
While some make it look ever so easy, for the others it feels like an entirely new world.
We look at the top 5 certain players who played with Ronaldo and became football managers as well.
Gabriel Heinze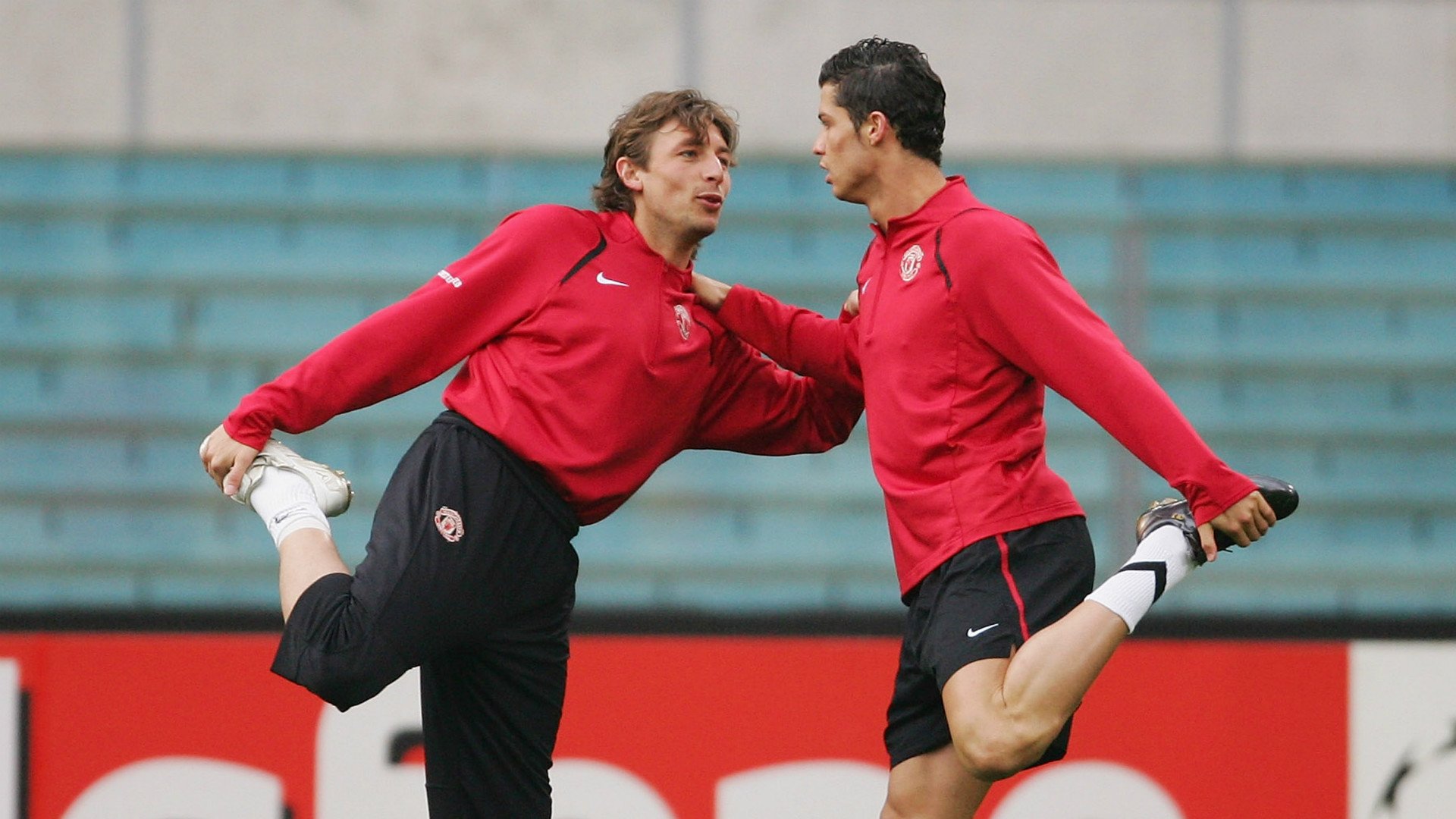 The Argentina lad was part of Manchester United from 2004-07 and was Ronaldo's teammate and won the Premier League title in his last season for the club.
Heinze was not at his best at Manchester United but was an integral part of the side when they were crowned champions.
Gabriel Heinze eventually retired in 2014 and has since managed clubs like Godoy Cruz, Argentinos Juniors, Velez Sarsfield and Atalanta United from 2015-21.
Heinze lifted the Primera B Nacional in 2016-17 for Argentinos Juniors which remains the his only title as manager.
Wayne Rooney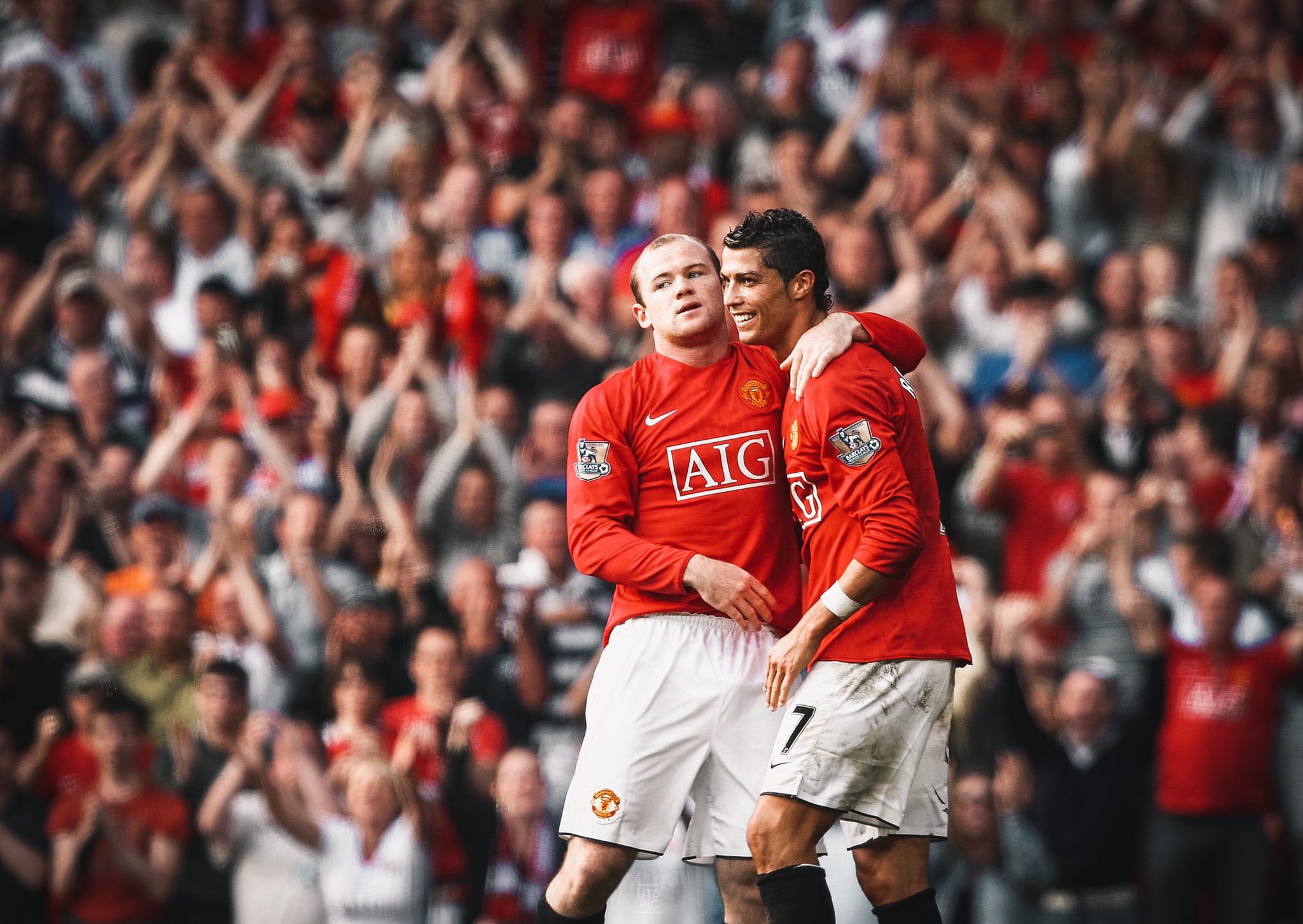 Wayne Rooney and Ronaldo were teammates for five years at Manchester United and remain one of the most threatening duos to have played the game.
Together; they won 7 honours for the club which includes three Premier League titles and the 2007-08 UEFA Champions League crown as well.
The gold old days Wayne Rooney and Cristiano Ronaldo #tbt https://t.co/t4OSXPXRfE #UtdTalk #United #ManUTD #ManchesterUnited pic.twitter.com/h5cbBWvRMt

— Man Utd Fans (@manutdnewsonly) September 18, 2021
Rooney also became a player-cum-manager for Derby County in the EFL Championship for the 2020-21 season.
Currently, he remains the manager of Derby County and hopes to use his credentials to help the side grow as a team and reach their maximum heights.
Ryan Giggs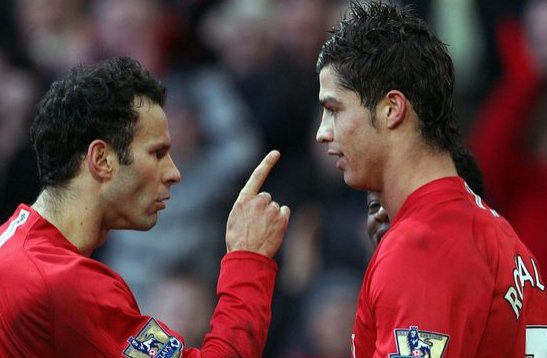 The Welshman played for Manchester United throughout his club career and is their highest capped player, legend of the club.
Giggs shared the centre stage with Ronaldo for six season and played a magnificent role in helping the Portuguese reach his heights.
Both players won a lot of silverware for the club which includes Premier League, Football League Cup, UEFA Champions League and FIFA Club World Cup as well.
Gary Neville and Ryan Giggs watch C. Ronaldo spray a celebratory bottle of champagne after winning the title. #mufc – pic.twitter.com/MgrVbixCMl

— UtdLens📸 (@UtdLens) September 20, 2014
Ryan Giggs later on became the caretaker manager of Manchester United in 2014. Before becoming Louis Van Gaal's assistant in for the next two seasons.
Hw was the manager of the Wales National Football team from 2018-21, which he quit due to personal reasons.
Phil Neville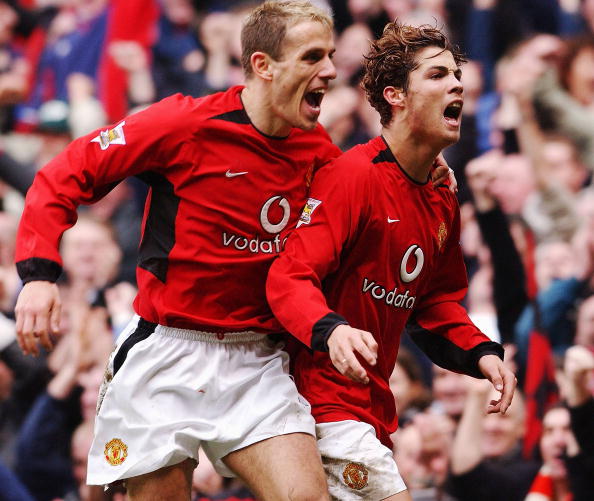 The English full back played with Cristiano Ronaldo for 2 seasons before he made the move to Everton in 2005.
They were part of the victorious FA Cup campaign which Manchester United won in 2003-04.
Phil Neville on Cristiano Ronaldo: "For me, he is the greatest of all time." pic.twitter.com/oOxrhgJ6Sf

— Squawka News (@SquawkaNews) June 16, 2018
After retirement, Phil Neville was the manager of England Women's team for 3 years.
Neville moved to MLS Club, Inter Miami, where he currently manages.
Ole Gunnar Solskjær
Also read: OFFICIAL: Cristiano Ronaldo back to Red Devils, Joins Manchester United
The current Manchester United boss holds the distinction of having played with Cristiano Ronaldo as well.
Cristiano Ronaldo & Ole Solkjaer are the only player and manager duo in the Premier League to have won Premier League titles and scored in Champions League finals. pic.twitter.com/5QKNKvHUP6

— CristianoXtra (@CristianoXtra_) September 16, 2021
Now his manager, Ole has won the Premier League, FA Cup and Community Shield along with CR7.
He managed Manchester United Academy, Molde, Cardiff City and Manchester United.
The United boss has been at the helm since 2018 and would like to use his ex-teammate's brilliance to help the Red Devils reach their glory days.